Launch a Central Instance
---
Some B2B sales use cases imply offline gathering in the form of auctions for example, in these cases you need to host a large number of users on the same network. Therefore, it is important not to overload the network, that's why EEXAR provides a Desktop Application capable of launching a Central Instance in charge of handling the numerous actions of the users.

Central Instances can be launched by any Presenter account part of a Project.

Launch a Central Instance

To launch a Central Instance of a Project

1. Launch the Desktop Application and login to your account.

Info:
The capability of launching a Central Instance depends on your Subscription Plan

2. Choose the corresponding
Project.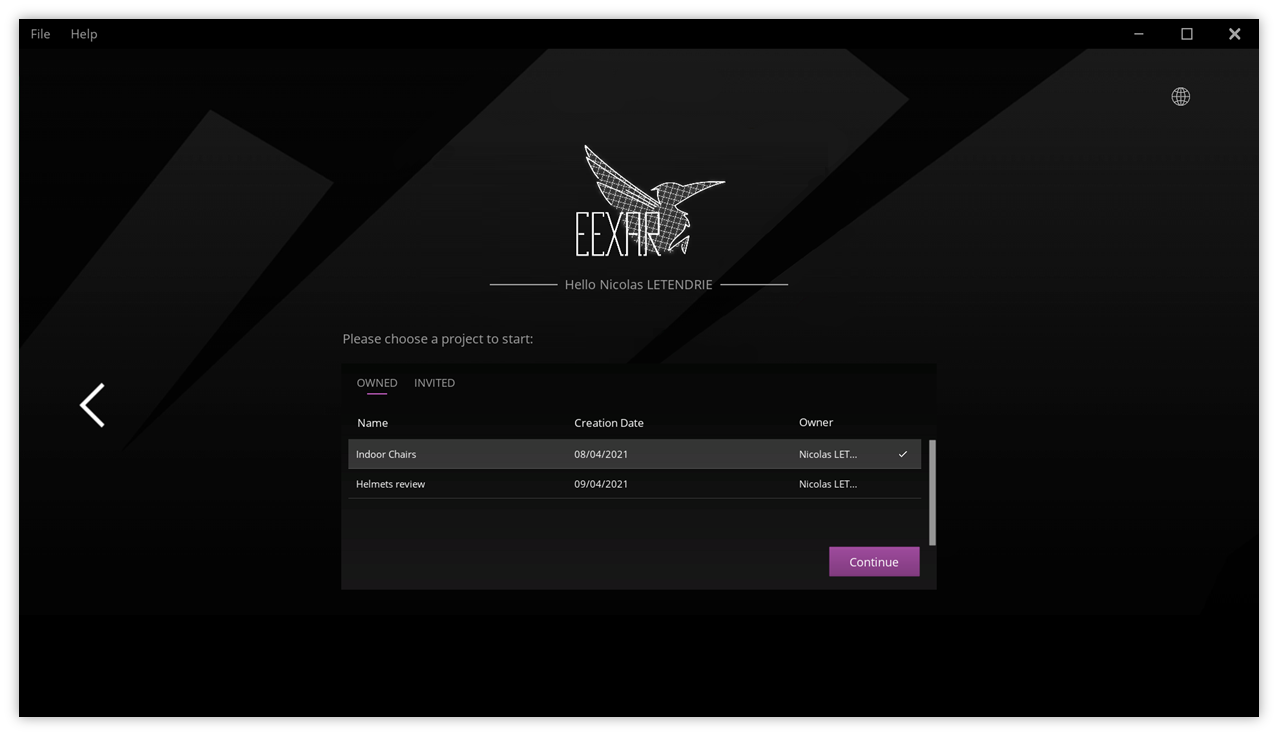 3. Select whether to open a
Private
or a
Public
room.
Public rooms can be accessed by anyone with access to the Project.

Private rooms can only be accessed by users with access to the Project and who know the room number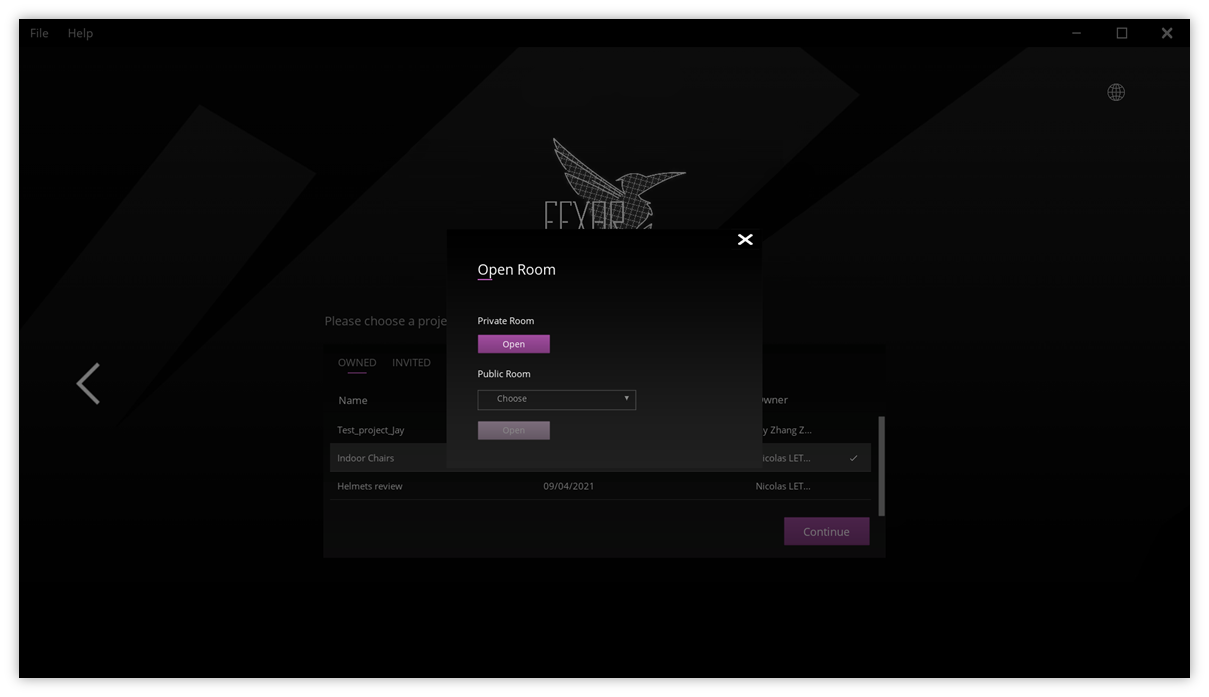 4. Select the session to launch.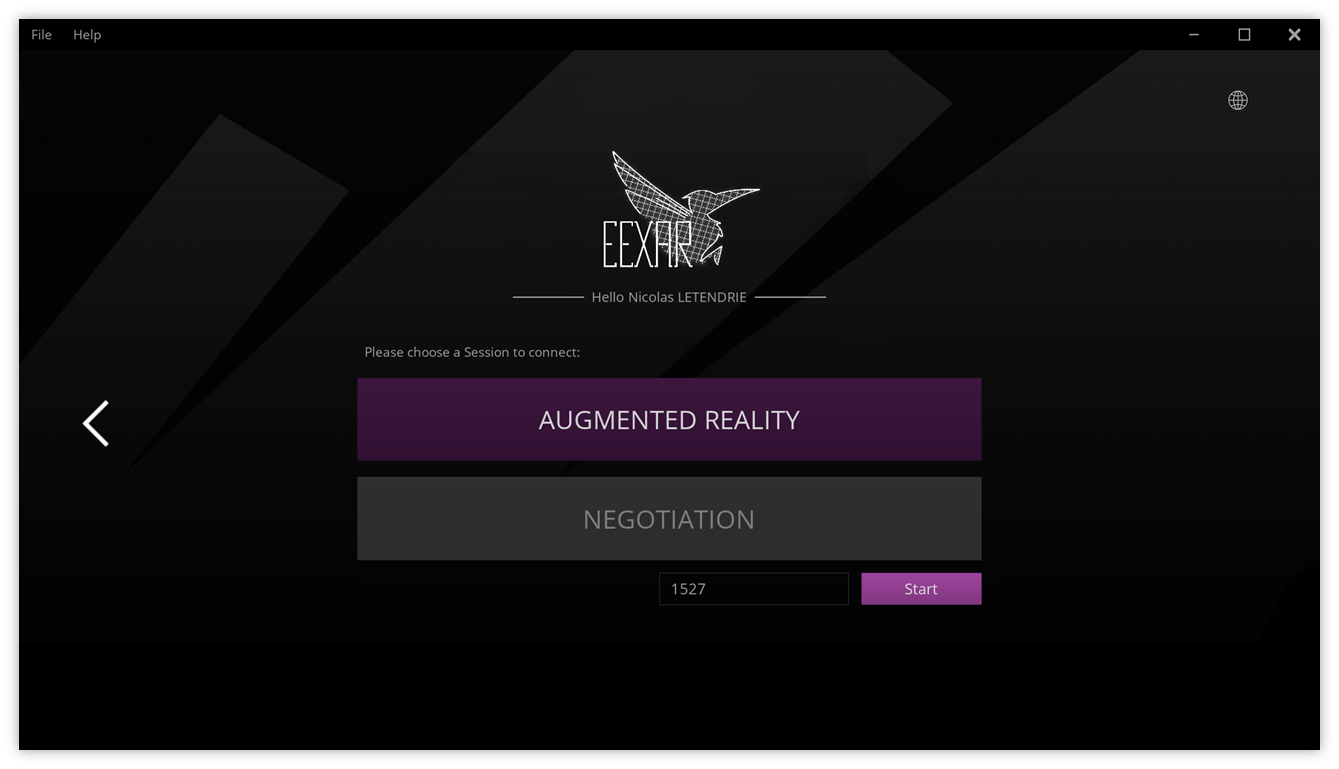 Note:

You need to be part of the Project Presenter list to be able to launch a Central Instance.

Presenters and Attendees connecting joining a Project launched via Central Instance can only access the session chosen by the Central instance.

SEE ALSO

Related Articles

User Interface

You can launch two types of Central instance: Augmented Reality Negotiation Here is a quick screen tour of what you can find in each User Interface. Augmented Reality User interface The Central Instance panel during an Augmented Reality session looks ...

Projects: an overview

Projects containing a Augmented Reality or a Negotiation session can be accessed through the mobile application, the purpose remains the same: gather specific user(s) around a specific presentation of specific products. The added value that sessions ...

Creating Projects

In EEXAR Software, you can create different projects as they are fully customizable to match at best your business needs. They are basically a combination of different elements from your Domain content. Create Projects To create Projects Go to ...

Projects Reports

EEXAR provides you with Key Performance Indicator (KPI) that demonstrates the effectiveness of your sales team in achieving important business objectives during Projects, it also gives useful analytics to help sales personnel increase their ...

Projects Introduction

Projects management allows you to plan, and keep track of the sales in your EEXAR account. This includes planning the sales meetings, preparing your content, inviting your clients etc. In EEXAR, projects management helps you to plan, execute and ...