The Central Instance panel during an Negotiation session looks like this: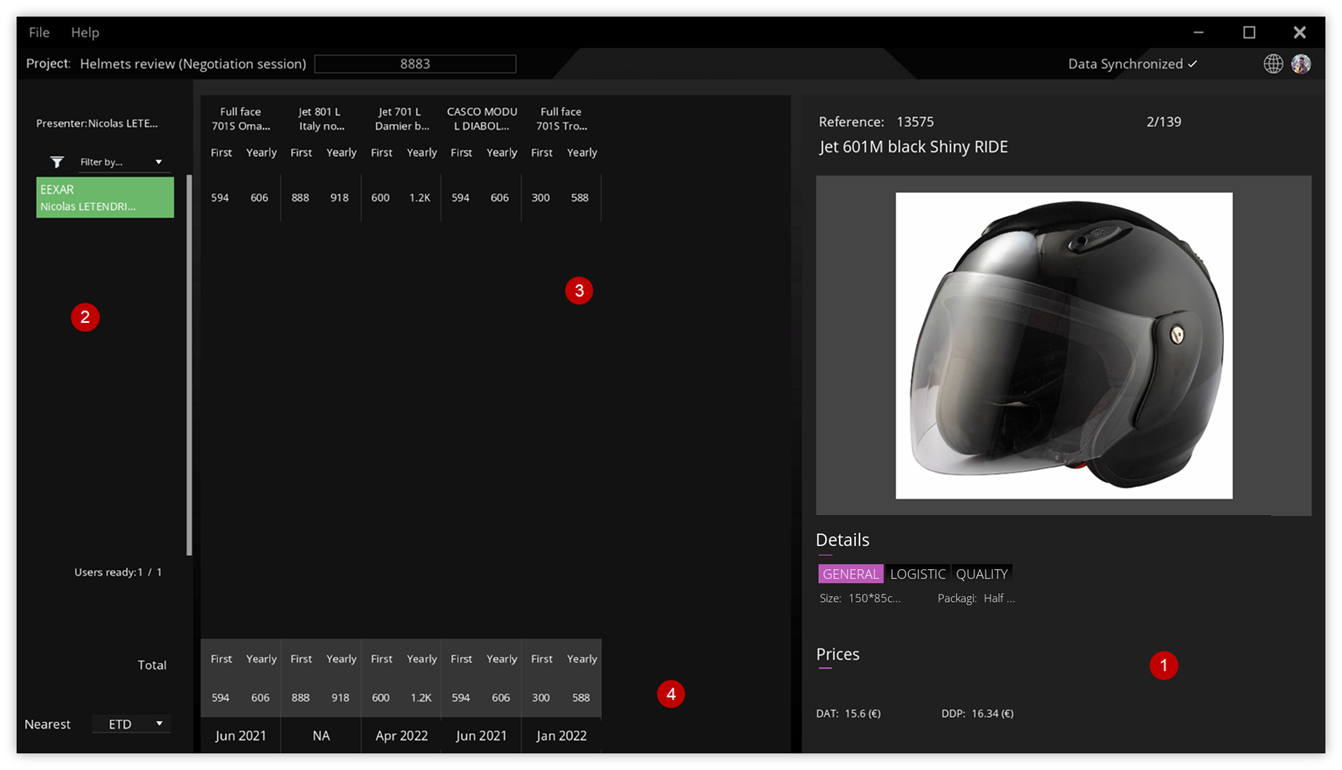 1) Product Details & Prices

Lists the Details & Prices concerning the product currently loaded (the details available depend on the Project's settings).

You'll also find the related Media associated to the Product, such as Pictures and videos (3D Models not available during a Negotiation session)

As a Presenter account you have access to all the price.
2) Attendees connected

Each time an Attendee connects to the Project, he will appear in the left panel, this panel also gives a hint of the Attendees order state after a product has been pushed. Indeed, once the Attendee validates its order, then its name will turn green.
3) Attendees Orders

The central grid panel recaps the last five products pushed by the Presenter and the orders associated for each Attendee.


Info:

A number greater than 1000 will be shortened using the "1K" abbreviation, to view the real value click on the number.


Note:

Only the orders of the Attendees which are connected can be viewed.

4) Attendees Total Orders and Nearest date

The bottom part of the central grid recaps the total amount of orders taken by the Attendees concerning the five last products pushed by the Presenter. It also provides the information about the nearest date picked among all the Attendees for each of the five last products pushed.